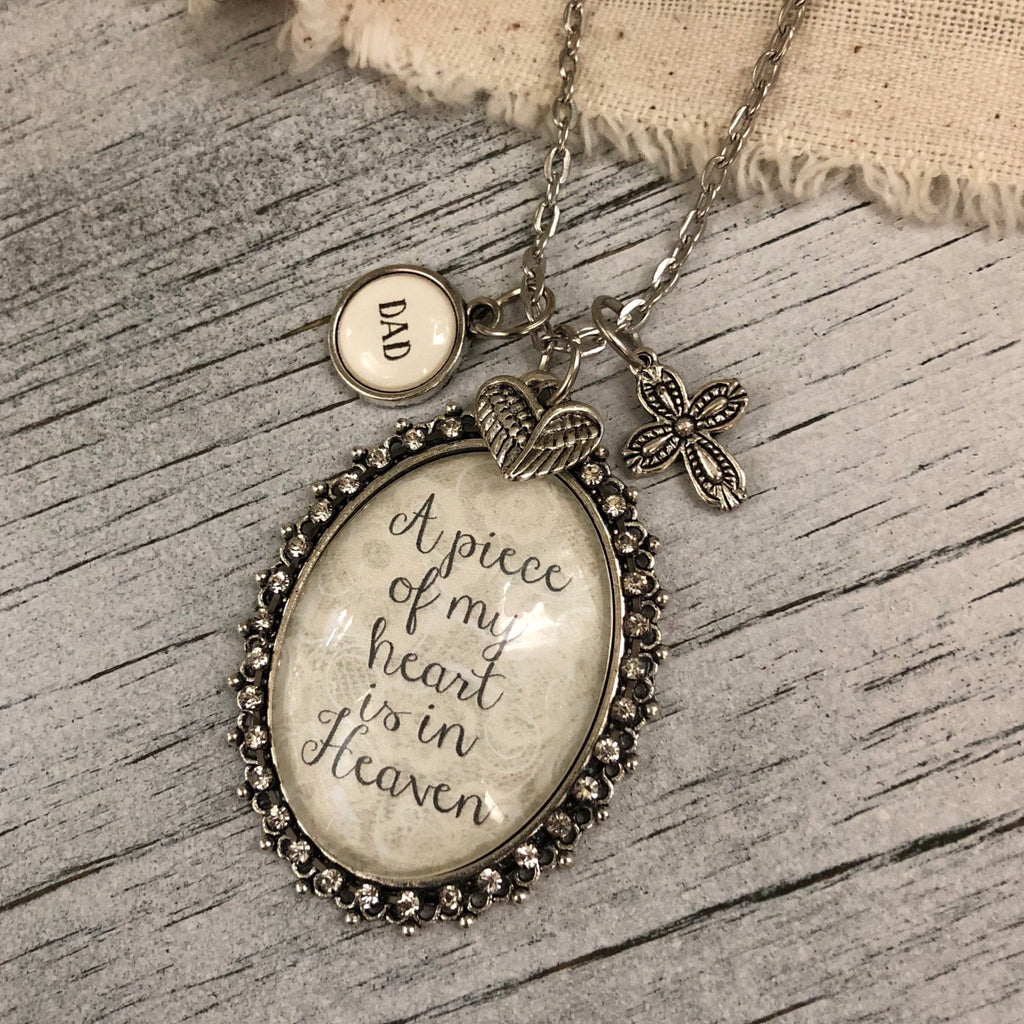 A piece of my heart is in heaven glass pendant necklace with optional personalized name charms
Glass oval pendant (30 x 40 mm glass-oval pendant is approx 1.96" by 1.57" )
Comes with heart wing charm, cross, and chain. 
The small name charms are optional and additional.
If 0 name charm option is selected will come without any small name charms, can leave "none" in the required notes box.
please be sure to select accordingly- each name charm is 5.00 additionally. We will only send with the amount of name charms that are purchased. 
Comes on 27" chain.